Royal Tofu for Skank Hivin!
Shop - November 26, 2015
From November 26 through 28, the feathers will be flying in your arenas. Because even though Skank Hivin is sacred to the Dragoturkey, all the other birds want their piece of the pie. Which is as it should be, as the Royal Tofu will be available from the Shop at the price of 1,000 Ogrines!


Play King Tongue now!
Info - November 20, 2015
An Ankama newcomer, and the latest in the Games series, King Tongue is being rolled out today on tablets and smartphones! Do you wanna break stuff up and go bananas? Well your future is looking peachy... This retro-style arcade game which blends fast-paced action and demented combos could have been made for you!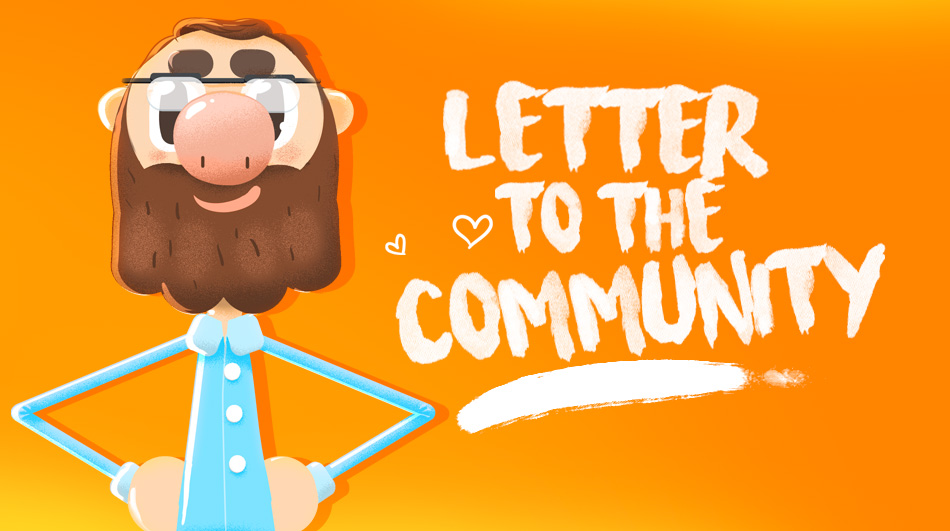 A letter to the community
Info - November 19, 2015
You want communication?
Yes!
I can't hear you!
YES!
Well, here you have it!

And Miss Triste 2015 is…
Event - November 20, 2015
Last November 11, we gave you the opportunity to vote for the "worst" figurine you'd ever encountered in all your days as a Krosmaster contender! The votes have finally been counted, and the happy arena victor is…


Video : Team Up #3
Info - November 14, 2015
This month on Team Up, we will explore the theory of using Krosmasters as explosive ammunition for a dangerous Eliatrope cannon! Come and see the Qilbyzooka in this video that is most definitively not endorsed by the Arena security department!
Vote for Miss Triste 2015!
Event - November 11, 2015
On November 11, pimples, missing teeth, and greasy hair will be in style. No, it's not Al Howin, it's Our Miss Triste's Day! Created by an adventurer who was excluded from Miss Amakna, Our Miss Triste's Day pays tribute to all the figurines who weren't blessed with good looks. The Krosmasters understand!


Krosmaster Arena is online!
Info - November 09, 2015
The Demons of the Hours say playtime is over! They had their fun with the beta, but now they want to see some real fierce battles! If that's what they want... Indulge them! Krosmaster Arena is online, for XXIII's sake! Get playing now!


5 tutorials to learn how to play online
Info - November 09, 2015
Become an expert in 5 easy steps! With our five new tutorials, discover in video form all the essentials of Krosmaster Arena! You'll be set and ready to enter the game in time for its official release: today!